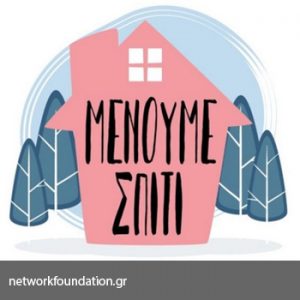 Here is a very outgoing message to all NETWORK Foundation students, for staying at home during these (temporary difficult times). This is brought to you by Mr Ory Collins (member of our Student Family and active Student Ambassador).
Thank you Ory.
Hello everyone! I know these are difficult times, but we all need to be strong…
I'm sure you all remember back when we were all gobsmacked when China placed a series of cities under lockdown in January to stem the spread of COVID-19.
But over the past few weeks, cities, states, and countries around the world have similarly restricted people's movement in order to stop this virus spreading.
Some people, who've been exposed to the virus, have to stay home for 14 days in self isolation. Other communities are full of people who don't have documented exposure to the virus, but have still been told to stay at home to help slow the pandemic.
We are not ALONE. People around the world are feeling rudderless and adrift. There's conflicting information about the pandemic – but it's not just about health. People losing their jobs, feeling frightened, being isolated at home, worried about their loved ones and wondering what the next day will bring. But please, we must all bear in mind that this is not the end of the world! (more…)
---